Putting Theory of Change into Action: Workplans and Evaluations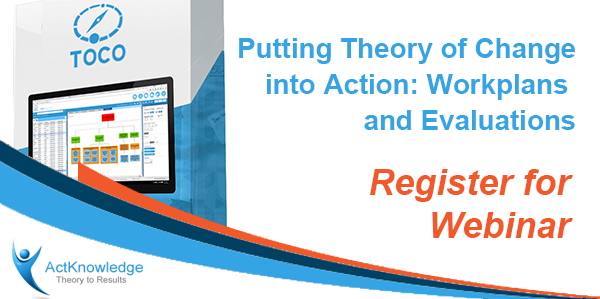 Webinar Date:
Thursday, May 24th, 2018 10 A.M - 11:30 A.M. (EST (US and Canada), GMT -4)
Webinar Description:
This webinar will discuss the practical aspect of using a Theory of Change. We will present templates and methods for using a ToC to create a workplan, track activities and outcomes. We will also discuss the practical steps of using a ToC for monitoring and evaluation. We'll review and explain indicators, how to design a results frame and use your ToC for on-going monitoring. Prior basic kmowledge of a ToC is helpful but not necessary for this webinar, as we will briefly review the basic structure of a ToC.
Price:
$99